Empowering America
with Reliable
Energy Solutions
USA Energy: The Trusted Energy Broker for Commercial Clients. With a proven track record of delivering results, we've helped nearly 10,000 businesses save on their electricity and gas costs. Partner with us and gain the power to manage your energy expenses effectively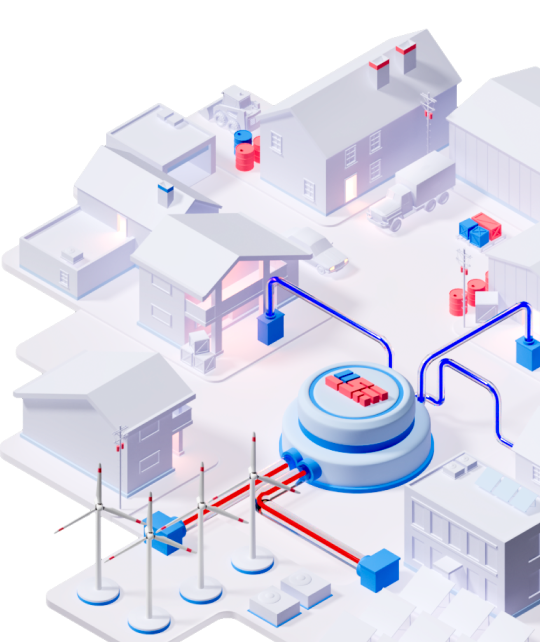 USA Energy is a multi-resource energy solutions provider
Unlock the Power of Savings with Our Free Rate Analysis. Our expert team accurately assesses your energy spending and leverages competitive bidding to secure the best energy rates for your business, delivering significant cost savings
Why Partner with USA Energy?
Key Differentiators that Set Us Apart
Market-Leading Energy Rates

Guaranteed energy savings through strategic supplier partnerships. Navigate today's uncertain energy market with confidence, as we work with trusted suppliers to provide you with peace of mind

Proven Experience

100 years of energy expertise. Our team guarantees top knowledge and guidance

Exceptional Service

Trusted energy advisor. Known for delivering results with exceptional service
The energy choice program
Unlock the Power of Energy Choice in Deregulated States. In deregulated states, you have the ability to choose your energy supplier, offering you the power to select the best price and benefits. This program, known as the Energy Choice Program, allows you to bypass the traditional utility and select the energy provider that best meets your needs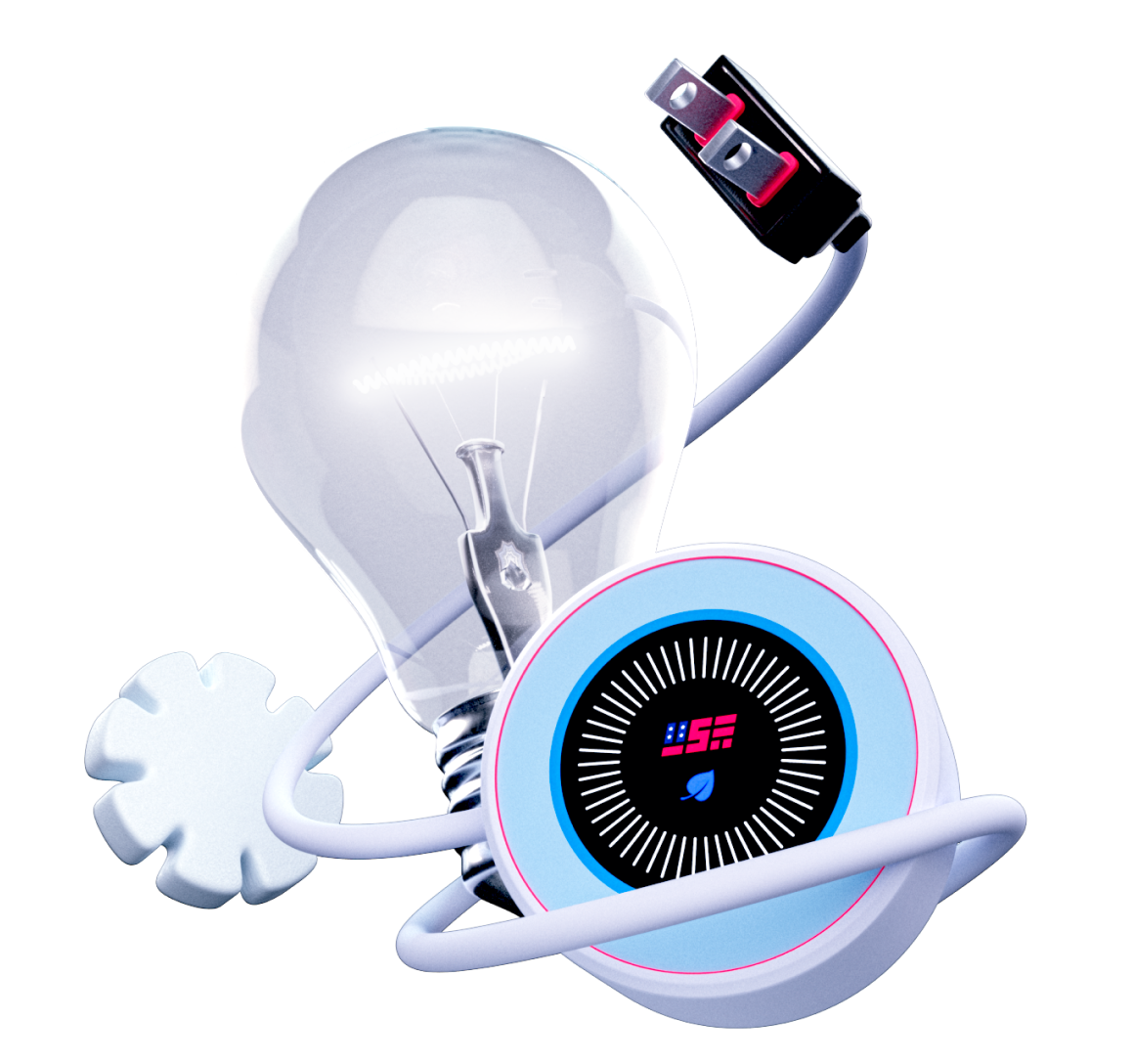 How it works?
Simplify Your Energy Savings Journey: Discover the Benefits of a Supplier Change with USA Energy's Three Step Process
Electricity bill providing
By submitting a recent electricity bill for our review, you enable us to conduct a thorough analysis of your energy usage and expenses. The bill provides valuable insight into the services and resources provided by your utility company, which is essential for our assessment.
Selecting A Supplier
Choosing the right energy supplier requires careful consideration to ensure the best fit for your unique energy needs. This includes assessing your energy requirements, researching potential suppliers who specialize in your required energy type and have a strong reputation, issuing a Request for Proposal (RFP), and thoroughly evaluating the received proposals.
The Proposal
When working with USA Energy, we negotiate with energy suppliers to get you the most cost-effective rate for the longest term agreement, ultimately saving you a significant amount of money on your energy expenses. Our approach includes a thorough assessment of your energy usage and a comparison of offers to identify the best match for your requirements. We aim to provide a clear and convincing proposal that outlines the benefits of our solution and showcases our team's qualifications to fulfill your energy needs.
Explore the Range of Analysis Services We Offer
We have two types of analysis
SMALL-TO-MEDIUM COMMERCIAL PROGRAM
The SME Program offers a tailored solution for each company's unique needs. For clients using under 500,000 kWh and/or 30,000 therms annually, this program offers automatic pricing for ease.
Customers have the option between 300,000-500,000 kWh and 10,000-30,000 therms to select automatic or custom pricing. All through our user-friendly website.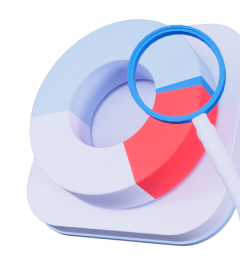 LARGE COMMERCIAL PROGRAM
The Large Commercial Program offers a tailored solution for businesses using over 500,000 kWh and/or 30,000 therms annually. Our energy experts create a custom energy plan to meet individual needs.
Expect custom rates within 24–72 hours. We aim to empower businesses with knowledge and tools to control energy costs.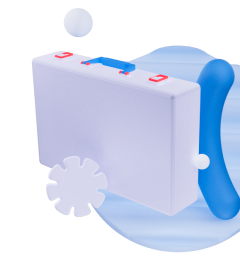 Participants in our program are eligible to receive bonuses
Every new business client that sends their bills in for a free rate analysis is eligible to receive the following bonus
FREE RATE ANALYSIS
Our free rate analysis is hassle-free and can be completed within minutes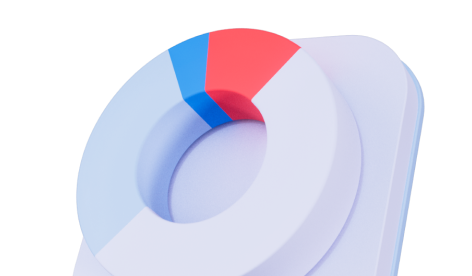 Free restaurant card
Free $50 restaurant card for program participants redeemable at 19,000 restaurants nationwide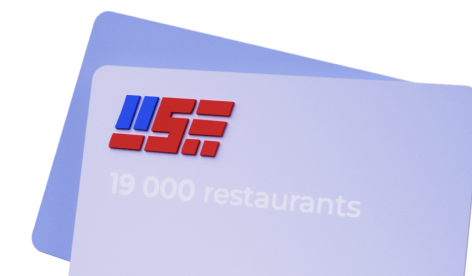 Get Away USA Trip
Participants in our program are eligible to receive a free three-day, two-night trip for two adults and two children to one of 85 beautiful destinations providing hotel accommodations nationwide

We partner with a wide
range of suppliers
USA Energy works with over 26 suppliers across the United States to provide our clients with a comprehensive selection of services

























Get USA Energy's plan to reduce energy costs
Get USA Energy's plan to reduce energy costs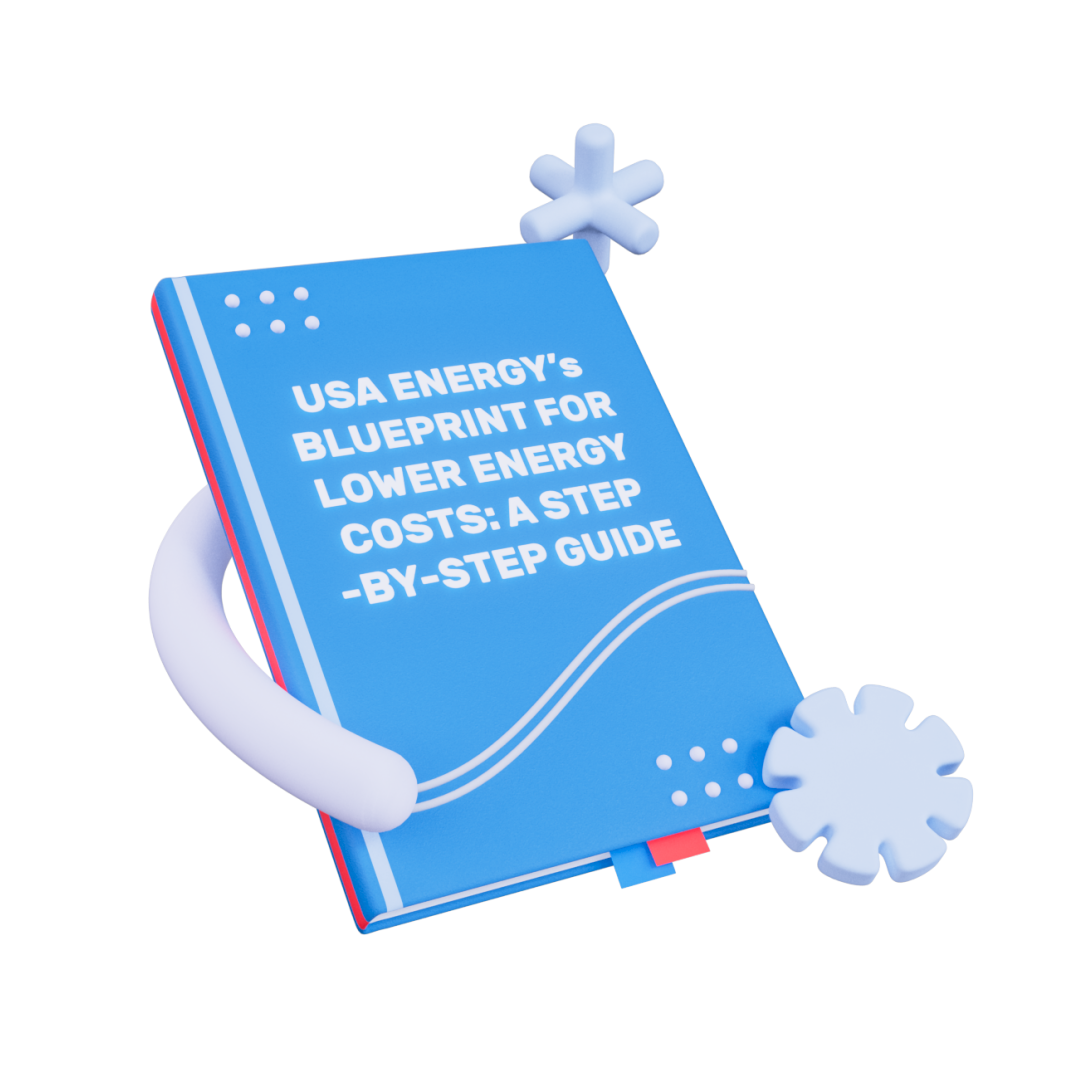 What guarantees do we offer?
USA Energy guarantees to reduce your energy bills when you contact us
Competitive rates
At USA Energy, we guarantee to provide businesses with the most competitive commercial rates available from our selection of top-tier energy suppliers
Fixed rate agreement
At USA Energy, we steadfastly guarantee that we will only provide businesses with fixed rate commercial energy agreements, and never compromise by offering any variable rate products
Rate doesn't change
We guaranty we will never offer your business an introductory low rate for 90 days only to increase your rate at a later date and hope you do not catch the rate increase
Heightened Expertise
We guarantee that we will conduct all business dealings with you in an honest, professional, and trustworthy manner, with a steadfast commitment to always prioritize your interests
Participate in the annual
grand prize drawing
Each client enrolled by USA Energy will receive a raffle ticket for every enrollment, giving them a chance to win the annual grand prize drawing with a maximum value of $3000
7-Day Carnival or Royal Caribbean Cruise
Indulge in delectable cuisine, exhilarating shipboard entertainment, and a breathtaking Las Vegas-style casino. While in port, bask in the sun on pristine white sandy beaches and revitalize in emerald waters

$500 cash
The winner will be awarded $500 in cash, to be utilized at their discretion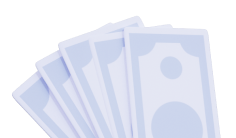 Two chances to win
If you have enrolled in both electric and gas agreements, you will receive double the entries in the grand prize drawing
See how USA Energy change your
company life for the better
Watch a real person's success story after working with one of our expert consultants
Frequently asked questions
Here you can find answers to questions you didn't find when exploring the site. If you still have questions, contact us.
USA Energy is an energy broker that helps businesses find the best energy plans and providers for their needs. We specialize in navigating complex energy markets to help clients save money and reduce energy usage. Our team of energy experts provides personalized advice and support to businesses of all sizes and industries. We are committed to transparency, fairness, and excellence in everything we do.
What services does USA Energy offer?
We specialize in providing energy brokerage services for commercial clients of any size in deregulated states. We have partnered with the top 26 energy suppliers to offer fixed rates, which can help our clients save money and avoid the risk of unpredictable price spikes. Our unique Blend and Extend program allows clients to secure the longest possible fixed rate agreement, which provides price protection and the potential for even greater savings if energy prices drop below the fixed rate. Our goal is to provide reliable, cost-effective energy solutions that meet the unique needs of each of our clients.
How does USA Energy help me save money on energy?
We help our clients save money on energy by utilizing our expertise in the energy market and leveraging our relationships with top energy suppliers to secure competitive rates. We work with each client to understand their unique energy needs and usage patterns, allowing us to tailor our recommendations and strategies to maximize savings. Additionally, we offer a Blend and Extend program, which provides fixed rates for the longest possible term to help clients lock in savings and avoid price increases. Our team of energy experts also provides ongoing support and advice to help clients optimize their energy usage and identify opportunities for further cost savings. Overall, our goal is to provide our clients with reliable, cost-effective energy solutions that help them achieve their business goals while minimizing expenses.
Is there a fee for USA Energy's services?
No, there is no fee for USA Energy's services. We earn a commission from energy providers for the energy plans we help businesses secure. This commission is included in the energy rate and is not an additional cost to the business. Our fee structure is designed to be transparent and fair, so businesses can trust that they are getting the best value for their energy dollar.
How do I sign up for USA Energy's services?
Signing up for USA Energy's services is easy and straightforward. Start by visiting our website at www.usaenergy.com and navigating to our Free Rate Analysis page. From there, simply provide some basic information about your business, including your current energy bill, annual usage, and current utility, and our team will conduct a thorough analysis to identify potential cost savings opportunities. We work with businesses of all sizes and offer automatic pricing options to ensure a seamless experience for our clients. If you have any questions or need additional support, our team of energy experts is always available to provide personalized advice and guidance to help you achieve your energy goals. So why wait? Sign up for our services today and start saving on your energy bills!
What am I shopping for when comparing Natural Gas rates?
To know which rate you are currently paying, you want to look at the Gas Supply portion of your utility bill. Similar to electricity, you will see a delivery charge which is the cost to distribute your gas supply and also the gas supply. To analyze your current price, you will want to add together any line items within your supply charges and divide by the monthly usage on the bill. Also, similarly to electric, there are different products within the natural gas realm; burner tip and city-gate may be one's you have heard of. Our Energy Advisors will help you select the best options when it comes to your natural gas.
A kilowatt is simply a measure of how much power an electric appliance consumes—it's В В1,000 watts to be exact. You can quickly convert watts (W) to kilowatts (kW) by dividing your wattage by 1,000: 1,000W 1,000 = 1 kW.
What are kilowatt-hours (kWh)?
A kilowatt-hour measures the energy an appliance uses in kilowatts per hour. For example, if you clean your floors with a 1,000-watt vacuum cleaner for one hour, you consume 1 kWh of energy.
Your kilowatt-hour consumption factors in how many watts your appliances use and how often you use them. When you see kWh on your monthly energy bill, it's a measurement of your electric appliances' wattage and the amount of time you use them.
What the difference between kWh and kW?
It's easy to get kilowatt (kW) and kilowatt-hours (kWh) mixed up when talking about energy consumption. The main difference between kWh and kW is in what they measure. To put it simply, a kilowatt is a measure of power and a kilowatt-hour is a measure of energy; power is the rate at which something uses energy, and energy is the capacity to do work.
How do I know if you are giving me the best price?
With our proprietary pricing models we provide our clients with the most competitive rates available. Whether energy go up or down, we provide our clients with the peace of mind knowing that their rates remain competitive.
What will these services cost my company?
We work as a consultant to provide our clients with offers from various alternative energy suppliers. These energy suppliers compete for your business through our process. Once the successful supplier is chosen, USAGroup Energy is paid a commission from that supplier. We have no retailer affiliation, which allows us to provide unbiased representation for our clients.
What is the "Price to Compare"?
If you are located in a utility that offers a default rate, the Price to Compare is located on your recent bill copy for either electric or natural gas. It's the benchmark you will want to use when comparing third party supplier rates. Those utilities will always have a Price to Compare that changes throughout the year. Some change monthly, others change quarterly. It will vary and be based on the current market conditions at the time they purchase their energy.
Can I contact the retailers myself to get a price quote?
You can certainly request quotes in certain instances from different energy retailers. However, each retailer has their own set of products, each with different prices, features, and terms and conditions. Without spending a significant amount of time to understand them fully, you may find yourself making a rushed decision without understanding all the facts. USAGroup Energy professionals provide a detailed comparison that allows you to evaluate your needs quickly, and effectively. We aim to be your partner, working as your single point of contact to liaise with all interested suppliers. This saves you valuable time as you leverage our knowledge, experience, and contacts to select the best possible contract that meets all your requirements.
Which portion of my invoice can I control?
Only the commodity portion itself is deregulated. Businesses are able to choose who supplies their energy, and the manner by which they are charged. Leveraging this vibrant wholesale market provides you with a great set of options. The transmission/distribution portion of your invoice is still regulated, meaning your local utility continues to service the physical delivery of your energy.
What should I look for in an energy plan?
Not always is the cheapest price going to be the best option for you. There are a variety of factors that need to be weighed before you make a decision. Some of those include the components that make up the cost, cancellation terms and also your individual business factors (i.e. how long will you be at your current location, will your consumption stay constant or go up and down, etc.). Luckily, we are well-versed in the procurement industry and have years of experience to help guide you through this process
Utilities are the companies that distribute your energy from the power supply to your business. †Distribution' costs are determined by the utility and cannot be shopped. Essentially, you are paying the utility to provide a service by delivering your energy to you. Where your service area is located will determine your utility company.
Does my bill still come from the utility?
There are two types of billing options when it comes to your energy agreements: consolidated (one bill from the utility) and dual billing (one from the supplier for the supply costs and one bill from the utility for distribution costs). Most standard agreements will be consolidated billing.
Whom do I call if my power goes out?
The delivery of your natural gas and electricity is still regulated and maintained by the local utility. Should you experience a service disruption, your local utility should be contacted immediately for assistance.
If I switch, will service to my facility suffer?
Not at all. The local utility continues to operate services to your building. They also continue to flow through the associated charges through your newly selected retailer. As a regulated utility, they are mandated to ensure reliability to each customer in their service area. It makes no difference to them which retailer supplies your energy.
What new meters, lines, and wires will need to be installed if I switch?
In almost all cases, no additional equipment is required. The chosen retailer will deliver the electricity over the same lines as before, because the transmission and distribution system is still owned and provided by the utility.
There are multiple suppliers that we work with but how can you tell which is right for your business needs? Suppliers provide the electricity or natural gas you consume at your location. When you switch to a third party supplier, you are purchasing energy directly from them.
What changes can I expect as a result of the switching process?
Choosing a retailer for a contract is strictly a financial transaction, so there are no physical changes. The only difference is that your monthly energy invoice(s) will show a different supplier's name.
Will I incur any fees by switching to another retailer?
No. Our alternative suppliers do not charge switching fees. Once you select a retailer, we handle all administrative details to ensure that your account transfers seamlessly, making it simple for you, and avoiding any service disruptions.
Given all the variables, how can I accurately forecast my energy costs?
We prepare a line-item electricity budget for each client, either during the procurement process or after a contract is signed. This budget projects future cost based on the actual contract rate and historical usage data, while making adjustments for anticipated future usage. If the regulated delivery/distribution portion of the invoice changes, we will revise your budget accordingly.
Will I have to pay a cancellation fee if my business moves or closes?
It depends on the supplier. If your business moves, we can simply request a change of address form along with a new account number. Generally, if you turn off the meter and there is a cancellation fee associated with your contract, you will be responsible for that cancellation fee.
If rates become lower with the utility than my contracted rate, can I switch to the utility without a cancellation fee?
Unfortunately, no. When you enter into an agreement for your energy procurement, you will be responsible for the terms and conditions of the agreement. The utility's rate does change throughout the year. Once your agreement has ended you will be able to analyze the market and make the best decision at that time.
What am I shopping for when comparing Electricity rates?
When comparing electricity rates, you want to look at your supply portion of the bill. Generation and Transmission are the two items that can make up your electric supply costs depending on your state. When analyzing your current rate, add together the total expense for this portion and divide by your bill's usage for that month. This will give you a baseline for what you are currently paying and then be able to compare that number to our advertised rates. We do not expect you to understand all the different types of energy products out on the market. We just want you to know that there are a variety of products; fixed, variable, block & index.
Show More Questions
Simplifying
the Process
for Your
Convenience
Schedule a Complimentary Rate Analysis Today and Get Ahead of the Competition
Congratulations, you did it!
In 5 seconds you can fill out the form again if you have entered something wrong